MONETIZING BEHAVIOURAL INSIGHTS
We at B

EST

F

I

T make thoughts visible,
turn information into insights, and
enable companies to talk to people's brains"
Prof Dr Moran Cerf
Chief Scientist BESTFIT
BESTFIT is the future of digital personalisation and sales, adding the crucial intelligence of people's personalities, decision drivers, and preferences to past transactions and actions.
We call it HI™ - Human Intelligence.
Proprietary, behavioural science models, based on advanced academic research, are deployed in an engaging and non-invasive lifestyle interaction through questions and pictures.
Patented proprietary algorithms reveal thinking styles, decision drivers, and future behaviours, rooted in applied Nobel Prize-winning research
A highly flexible architecture enables quick turnkey implementations in a GDPR compliant way and prepares you for digital sales, communication, and interaction. A way forward in the world of disappearing third party cookies for digital companies from 2022 onwards.
Using AI, a science-powered engine matches customer profiles with messages, products, and services to maximize customer acquisition, satisfaction, life time value and profits, give insights, and keep track of employee health. Optimizes communication and interaction with customer segments.
Grow sales and revenues with authoritative insights on customer, employee, and citizen thinking-patterns and emotional responses
Personalised insights for customers, employees, and citizens

Effective segmentation for client growth

Increased relevance
Know Your Customers' Personality Traits
Decision Making Style
Decision Autonomy
Price Sensitivity
Curiosity
Sophistication
Sociability
Influencer / Follower
Risk Appetite
Achieve Your Business Goals
Lead generation
Customer acquisition
Customer satisfaction
Customer retention
Up-selling and cross-selling
Personalisation
Branding and marketing
ESG (Environmental, Social and Governance)
Customer segmentation
Increased relevance
B
EST

F

I

T helps transform anonymous visitors into qualified leads.
New, value-added business intelligence is created.
Predicts future behaviour and decision-making of customers from one-off to continuous data-usage
Accelerates delivery of your business goals for revenue and profit growth
Based on Nobel prize-winning academic research
GDPR COMPLIANT AND READY FOR POST-3RD PARTY COOKIES
A superb customer experience simple, fast with relevance
Uses indirect and non-invasive questions for more customer precise insight
Own your data with no privacy issues based on user consent
Why is now is the time to work with B
EST

F

I

T?
B
EST

F

I

T builds on the opportunities of the new normal.
Some of us got sick. All of us are affected.
Changes of life habits, priorities and behaviour requires updated personality profiles.
​
Evaluate and track how isolation measures are affecting your employees' mental well-being.
​
Know what's best for your staff's mental health – and consequently on your company's success.
​
To learn more, read our paper on COVID-19 and Mental Health
Times are changing.
People buy instead of being sold to
Mass Marketing -> Micro Marketing
Personas -> Community
Product-centric -> People-centric
Demographic -> Psychographic Segmentation
Data Colonization -> Data Democratization (quid pro quo)
Privacy regulations limit compliant data collection.
ESG (Environmental, Social and Governance) influences board decisions.
​
To learn more, read our piece on Data Colonialsation to Data Democratisation.
Traditional Data Demographics
Past
Pre-COVID-19
Biased
Collected
Unethically acquired
BESTFIT Data
Psychographics
Behaviour Predictors
Post COVID-19
Emotions provide insights that user tracking cannot.
From objective to more subjective data.
B

EST

F

I

T

is trusted by leading brands worldwide
"BESTFIT helps us to understand the decision drivers of buyers of IBM products and services… a great addition to the cognitive data that IBM and our clients usually work with"
"With an extremely fascinating process, BESTFIT provided us with more insight into our customers, that really helps us to offer better value propositions and know how, and when to approach them."
Ludovica Scarfì
Ecosystem Development Manager
Vital Eilat-Raichel
Head of Marketing & Communication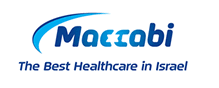 Interested in becoming more relevant to your customers?
Interested in finding out how to increase revenues and profits?
Interested in the opportunities of the new, faster, digital world?
Reach out to BESTFIT!