TM
Welcome

to

a

new

dimension

of
Increase
sales

and

revenues

with authoritative insights on customers thinking patterns and emotional responses
BestFit is the next evolution of Big Data and AI, adding the crucial intelligence of people's personalities, decision drivers and preferences to past transactions or actions.
We call it HI - Human Intelligence™.
Our engine empowers customer centric companies to drive business by utilizing AI technology with scientifically proven behavioral psychological models.
Patented proprietary algorithms reveal thinking styles, decision drivers and future behaviors, rooted in Nobel Prize winning research
Proprietary, behavioral science models based on advanced academic research are deployed in an engaging and non-invasive lifestyle questionnaire
A highly flexible architecture enables quick turn key implementation in a GDPR compliant way
AI powered engine matches
customer profile with products and services, to maximize customer acquisition, satisfaction, life time value and overall P&L
Get To Know Your Customers Personality Traits
Decision Making Style
Decision Autonomy
Price Sensitivity
Curiosity
Sophistication
Sociability
Influencer / Follower
and more..
And Achieve Your Next Business Goals
Lead Generation
Customer Acquisition
Customer Satisfaction
Customer Retention
Up-Selling & Cross-Selling
Personalization
Branding & Marketing
Corporate Governance
Transform anonymous visitors into qualified leads
A New Business Intelligence
SCIENTIFIC
FORWARD LOOKING
TARGET ORIENTED
Based on Nobel prize winning academic research
Predicts future behavior and decision making
Accelerating your business goals
ENGAGING
A superb customer experience
ACCURATE
Using indirect and non-invasive questions
GDPR COMPLIANT
Own your data
No privacy issues
B

EST

F

IT

Is Trusted By Respectable Brands Worldwide
"BESTFIT helps us to understand the decision drivers of buyers of IBM products and services… a great addition to the cognitive data that IBM and our clients usually work with"
"With an extremely fascinating process, BESTFIT provided us with more insight into our customers, that really helps us to offer better value propositions and know how, and when to approach them."
Ludovica Scarfi
Ecosystem Development Manager
Vital Eilat-Raichel
Head of Marketing & Communication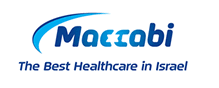 Interested to hear more what we can do for you ?